The Profile screen provides the following information about a Celo user: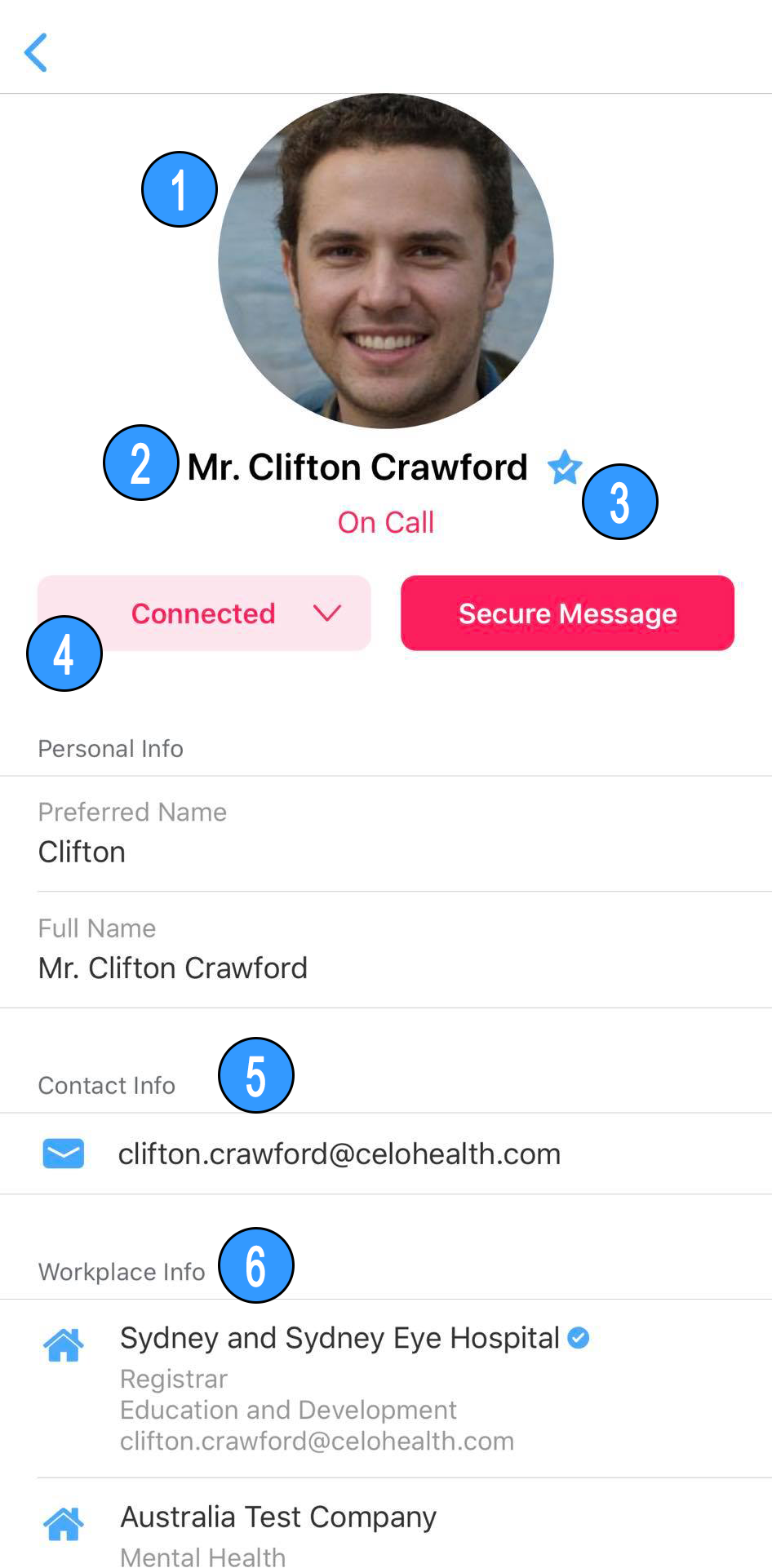 Profile picture
Name
Verified Status

Verified Profession: this user is a verified user, and also has a verified registered profession.
Verified User: this user has undergone Celo's verification process.
Verified Workplace: this user is a member of a Celo registered workplace.
Unverified: this user has not verified their identity, nor do they work for a Celo registered workplace.

Connection status
Contact Info, subject to the user's privacy settings
Workplace Info
You may also do the following actions from someone's profile:
Send a message via Celo, if connected
Send an SMS or make a phone call, if their phone number is visible
Accessing a Colleague's Profile
To connect with a colleague, find and open their profile, through one of the following methods:
Search for their profile in your Network
Find their profile from an existing Chat, Group or Case
To open the profile of a contact that you have a conversation with,
Open the Chat, Group or Case containing that contact.